Posts: 7547
Joined: Sun Dec 03, 2006 7:37 am
School: Appalachian State
Location: Greensboro (McLeansville) NC
Has thanked: 2318 times
Been thanked: 1221 times
This is my very generic signature added to each post.
---
---
Posts: 26305
Joined: Tue Jun 27, 2000 1:21 pm
School: Appalachian State
Has thanked: 1346 times
Been thanked: 1592 times
I looked to see if this recent pic had been posted. Just get a load of this *fab* view of Smith Stadium. Makes this old alum appsolutely burst w/pride...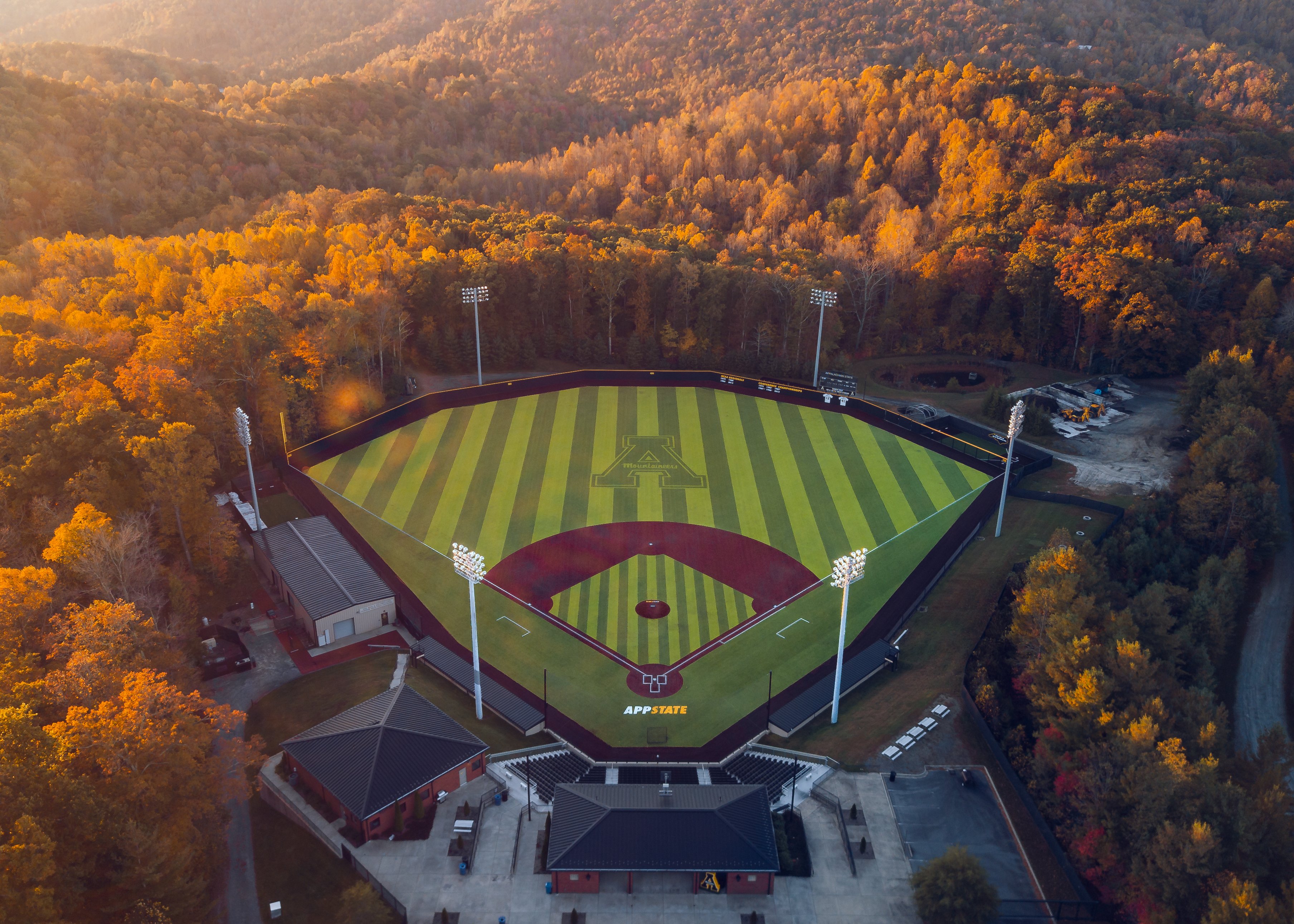 Last edited by
asu66
on Wed Nov 04, 2020 3:42 pm, edited 3 times in total.
If it happens to the
A

pps, it happens to me!
---
---
Posts: 114
Joined: Sat Sep 12, 2020 5:51 am
School: Appalachian State
Has thanked: 39 times
Been thanked: 87 times
We have the best landscape in all of college sports. Beautiful picture.
"I don't like talking to people I know, but strangers I have no problem with." -Larry David
---
Posts: 3241
Joined: Sun Oct 26, 2008 11:00 am
School: Appalachian State
Has thanked: 216 times
Been thanked: 471 times
That turf looks great but I will always long for the flood prone stadium where the Holmes center is. Too many nice spring days spent on the outside bar at Klondike drinking pitchers and watching baseball.
---
In total there are 23 users online :: 0 registered, 0 hidden and 23 guests

Most users ever online was 1927 on Tue Mar 17, 2020 3:27 am

Users browsing this forum: No registered users and 23 guests