This quote from Dan D'Antonio, Marshall head coach, piqued my interest. This was after they shocked the Shockers.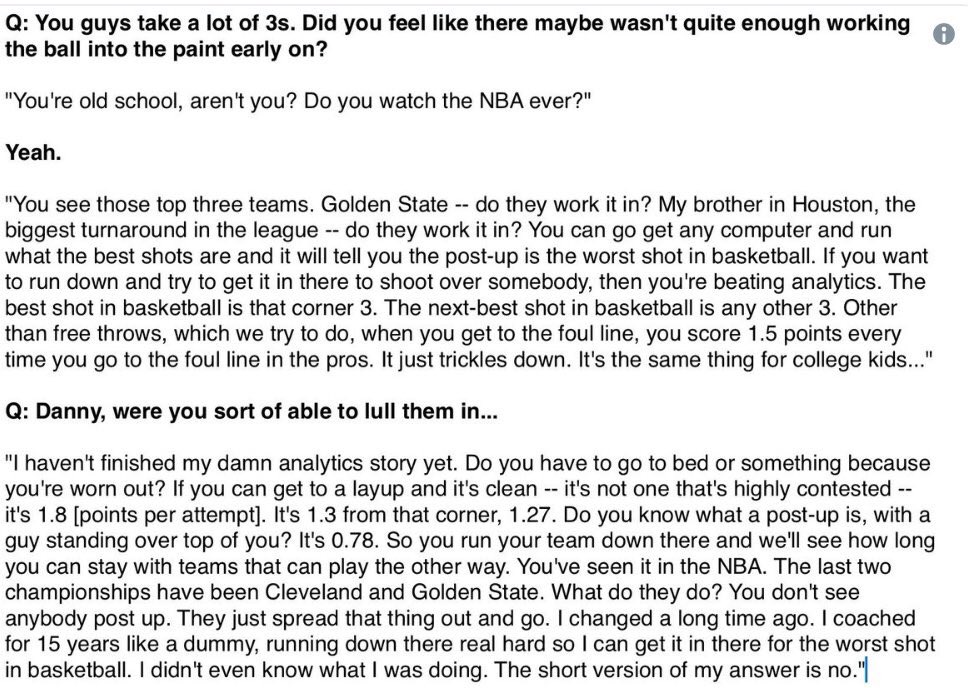 Basically, there's no reason, according to analytics, why the post up should exist in basketball unless you want to slow the game down and rely on defense.
Looking at App basketball, I see attempted post-ups, but also a lot of attempted 3s. And with more 3s, you have longer rebounds and less reliance on the C/F having to grab them. I've seen the argument that the 3-point line ruined the sport and all that nonsense, but the reality is that players can make 3s at a higher clip than ever before and it's becoming worth it to shoot more.
Basically, my point is that since the Sun Belt, generally, is more athletic than the Apps, they should create their own advantage more. Spread the front court, look for 3s and stop having a forward hesitate in the post for 3-5 seconds around a dozen times a game.