Posts: 4247
Joined: Sat Mar 03, 2001 10:51 am
School: Appalachian State
Has thanked: 513 times
Been thanked: 1761 times
Contact:
#80 AJ Hall


Position: Wide Receiver
Height: 6-1
Weight: 200
Class: Redshirt Freshman
Hometown: Kernersville, N.C.
High School: East Forsyth
https://appstatesports.com/roster.aspx?rp_id=5430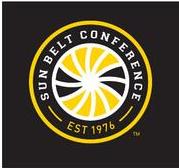 ---
Posts: 1969
Joined: Thu Aug 09, 2012 6:58 am
School: Appalachian State
Location: Mayberry
Has thanked: 1586 times
Been thanked: 1358 times
AJ is Avery Hall's son.
AJ & Avery Hall
The App State is strong in that family!
If serving is beneath you, then leading is beyond you.
#GiveYosef
---
In total there are 262 users online :: 29 registered, 3 hidden and 230 guests

Most users ever online was 1551 on Sun Sep 02, 2018 4:31 pm

Users browsing this forum: 89gradX2, 97grad, app80, AppFan11, appgrad95&97, Apple@chin1, AppNC, AppState1, appstate2008, appstatealum, appstateeyedoc, AppStMike201, ASU Architect, ASU3432Mi, ASUBock, BallantyneApp, BeauFoster, CVAPP, Dru090, Hipockets, hotrod2001, Longrifle28, mike87, mountaineerman, Oldlknapp, Ozzies, Snaggy, tm37766, TractorApp and 230 guests